Keith Dunn as a special guest in the USA, Belgium and Germany
Keith, guest soloist at Eastside Kings Festival. Austin, Texas with Crystal Thomas at Justine's.
Keith with Little Village Blues Band at Missy Sippy in Ghent, Belgium
Keith does studio, production, film and theater work. Here is an ad for Hohner Harmonicas.
Bookings:
Listen to more songs HERE
CONTACT with form or keithdunnmusic@outlook.com or facebook.com/keithdunn1
All messages come directly to me. Thank you, Keith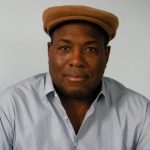 Postal address is:
Keith Dunn
Postbus 23006
3001 KA Rotterdam
The Netherlands